Hello guys, many people have question about how to make the skype botton. Today I will show you guys how to make it!
Step1:Go to Click This Link .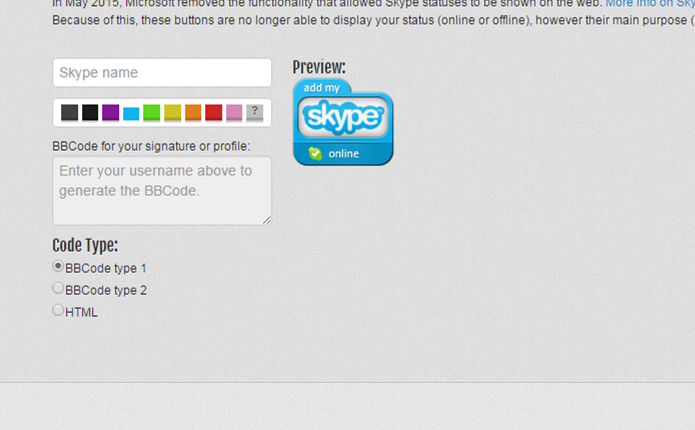 Step2:Fill up your Skype name and the color that you want.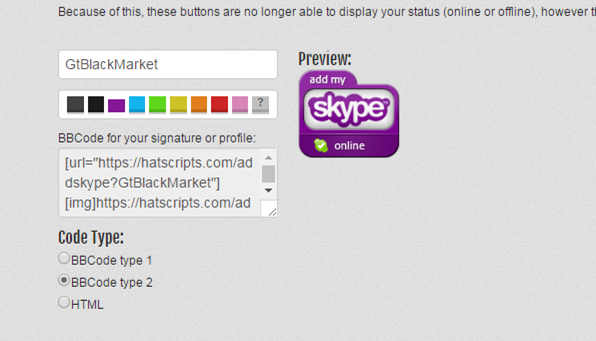 Step3:Click "BBCode type2" (That's the one we can use for this forum).
Step4:Copy and Paste to your topic.

And Done!!!

This is an example: